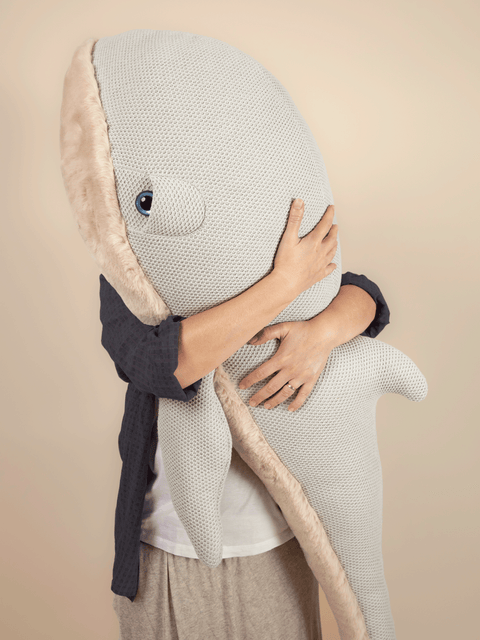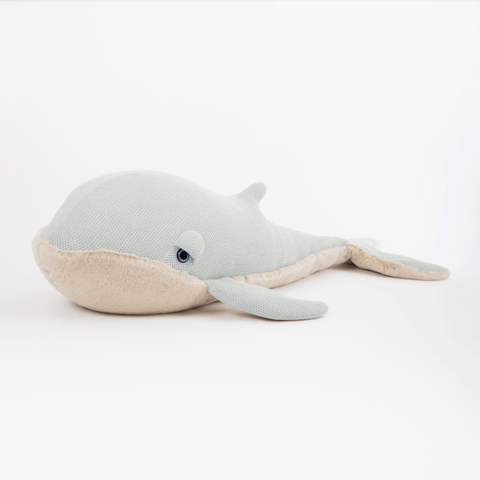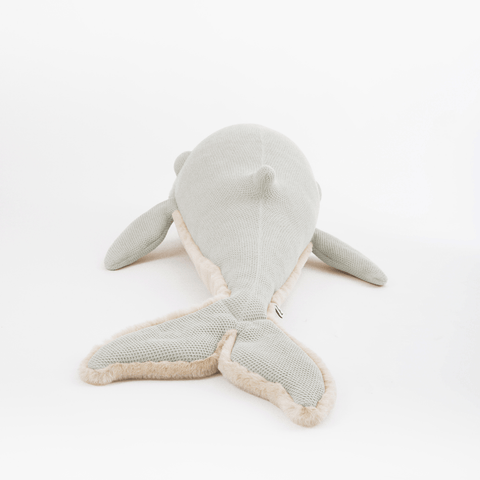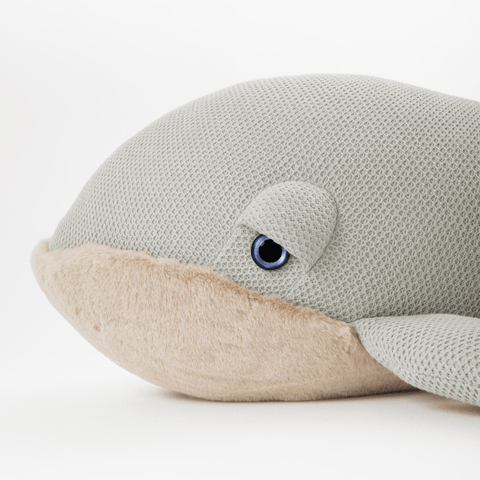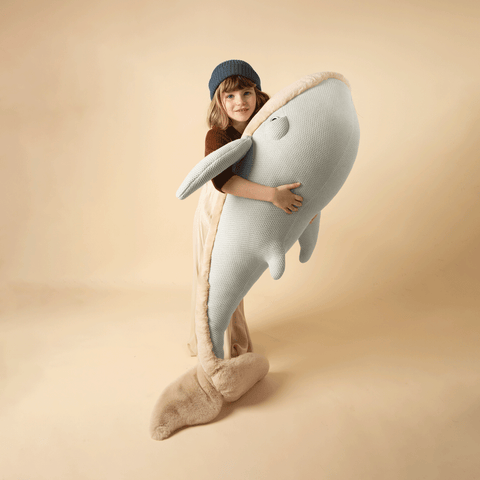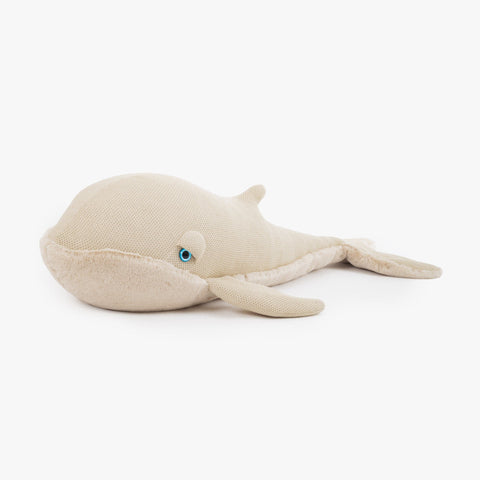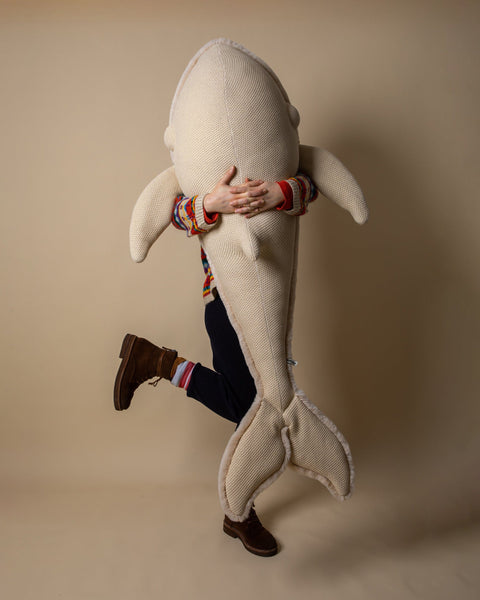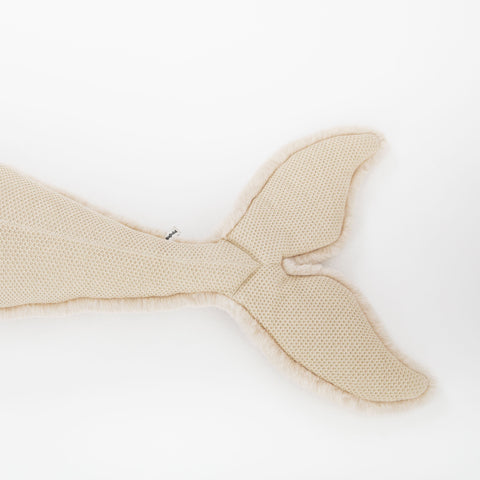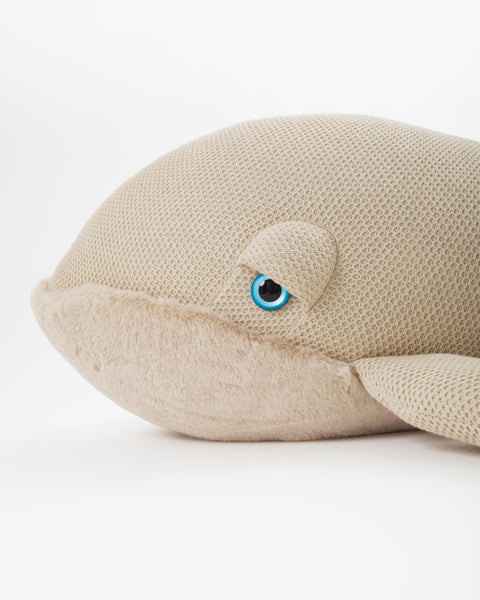 The Giant Whale
" A dream come true "
Customize your plushie
---
🎁 Customizable Gift note. Available after Checkout
Show more
STORY
Introducing the Giant Whale Stuffed Animal from BigStuffed: Your Ultimate Plush Pal!
Get ready to take your cuddle game to a whole new level with the Giant Whale Stuffed Animal from BigStuffed. This isn't your average stuffed animal; it's a top-notch plush toy that's all about comfort and fun.
🐋 Superior Quality: This plush whale is made with lots of love and care. It's incredibly soft and well-made, using the best materials around. You can feel the quality in every squeeze!
🌊 Adorable Design: Our Giant Whale looks just like the real deal, but cuter! It's big, huggable, and perfect for kids and grown-ups who love whales. Play with it, snuggle up with it, or use it as a cool decoration in your room.
🌟 Safe and Allergy-Friendly: You can relax knowing it's safe for everyone. We've made sure it's hypoallergenic and free from any nasty chemicals. Your health and happiness are important to us!
🎁 Fantastic Gift: Need a special gift? Look no further! Our Giant Whale is more than a toy; it's a thoughtful and unique present. Whether it's a birthday, baby shower, or just because, this whale will make someone's day!
🌏 Eco-Friendly: We care about the planet too! Our plush toys are made with eco-friendly materials, so you're not just getting a great toy; you're helping the environment too.
📦 Express Shipping: We'll ship it to your doorstep super fast! No need to worry about extra costs. Your Giant Whale will arrive in no time, ready to be your new best friend.
🧸 Join the BigStuffed Family: When you pick a BigStuffed plush, you're joining a big, happy family. We're all about quality and making sure you're smiling from ear to ear.
Dive into the magic of the sea with the Giant Whale Stuffed Animal from BigStuffed. It's a cuddly masterpiece that'll bring smiles and warmth to your life. Order one today and experience the joy for yourself.
Discover more amazing plush toys at BigStuffed, where cuddles and fun never go out of style!
WHY BIGSTUFFED ?
💌 Design With Care in France
🎁 Unique Gift
💪 Made to Last Forever
🐣 Certified For NewBorn
🤗 20k Happy Adopters
Big or Giant ?
Compare the Size
Giant
140cm / 51'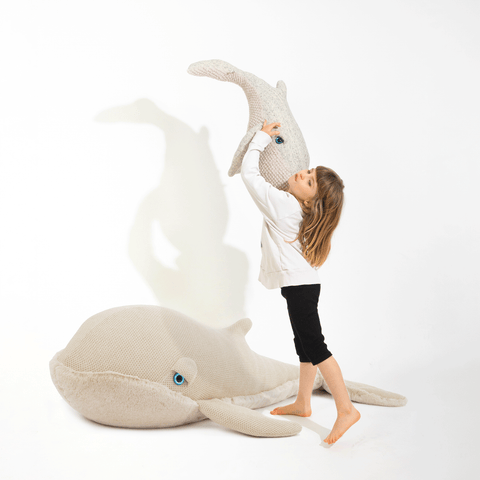 Big
83cm / 32.6'